That Life-Long Learning Thing
Curiosity is the very basis of education and if you tell me that curiosity killed the cat, I say only the cat died nobly.

-Arnold Edinborough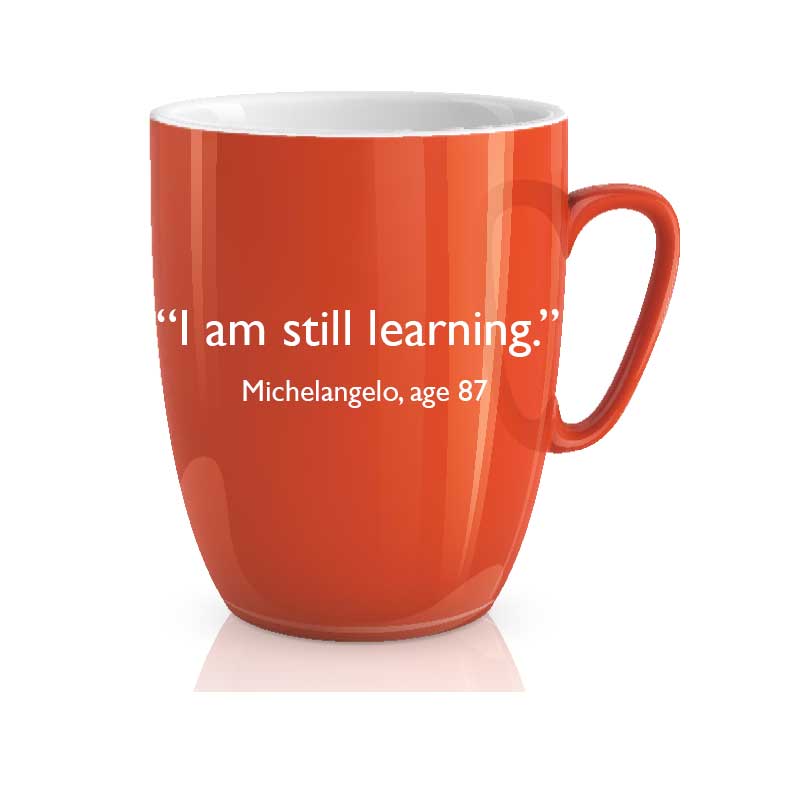 For those interested in the details of Suzanne's education, certifications, memberships, and work background, you are in the right place! Keep reading for the list of her credentials as well as her thoughts on her journey.
My 'formal' Education
Education is a continual process, it's like a bicycle…If you don't pedal you don't go forward (George Weah)
"I feel in love with technology when I started working in my college computer lab. I took a programming class and realized that a computer could add long columns of numbers much faster than I could – and do it correctly every time! I went back for my Masters degree because I knew that technology could be leveraged to make the mechanics of accounting easier."
Eastern Michigan University- Bachelor's Degree in Business Administration/Accounting, magna cum laude
Eastern Michigan University- Master's Degree in Computer-based Information Systems.
My Work Experience
Education is what remains after one has forgotten what one has learned in school (Albert Einstein)
"Every job I've have since high school taught me something new about accounting, technology or both. I was fortunate to work nine years for a company that was on the leading (sometimes bleeding) edge of technology. And I started my business at a time when cloud accounting was just starting to take off and I was able to start moving my practice and my clients to the cloud early."
Corporate Accountant
Accounting Software Consultant
Accounting Department IT Liaison/trainer
Accounting Software Developer
Accounting Software Project Manager
Advantage Plus Bookkeeping since 2003!
My Certifications
"Degrees get dusty, certifications stay current."
"Certifications are more than initials after my name or a badge on a website. Certifications tell potential clients that I have met the independent standards required to earn the certification. They confirm that I took the time to learn."
Certified Bookkeeper (CB) – The American Institute of Professional Bookkeepers
QuickBooks Online Advanced Certified ProAdvisor – Intuit Inc.
Bill.com Guru – Bill.com
Aero Guru – Aero Workflow
QuickBooks Desktop Advanced Certified ProAdvisor – Intuit Inc.
My Memberships
None of us is as smart as all of us. (Unknown)
"Being a solopreneur can be lonely. Membership in professional organizations gives me a virtual community where I can go to get information, help and support for both my clients and myself."
Superior Chamber of Commerce
Intuit ProAdvisor Program
My Continuing Education
Invest three percent of your income in yourself (self-development) in order to guarantee your future. (Brian Tracy)
"This is the quote that convinced me to attend my first conference in 2009. The cost was a little more than 3% but the next year I saw my income increase far more than that. Every year since I've attended at least two conferences and each time I've come away with something (a thought, a product, a strategy) that has further transformed my practice."
Webinars and podcasts are other ways I invest in my professional growth. Check out my LinkedIn page for some of my favorites.